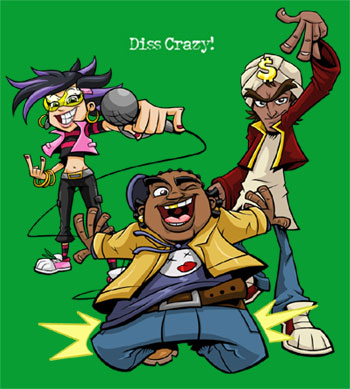 A couple of weeks ago I posted that PunkArts had released the new Diss Crazy! iPhone app. This week I'm happy to announce the app is getting some pretty great reviews! Check out these cool articles from iPhone Footprint and SlapApp!

Here's what iPhone Footprint says about our artwork:

"I feel like I am gushing here, but Diss Crazy has got amazing graphics too. The artwork is colorful and fun, and the characters all have their individual style that speaks volumes of their personality."

Here's what SlapApp says:

"The visual art in the app really shines. Crisp cartoon style artwork of each character stands out and gives the app extra punch."

You can check out more of our character art at the links below...

12-Penny
Flikka
Sandi

Then get the app here for only 99 cents!
Copyright © PunkArts