2A! recently worked on a series of character designs for a company called Punk Arts. Real fun stuff. Here's the first in the series, a cool dude named Sandi.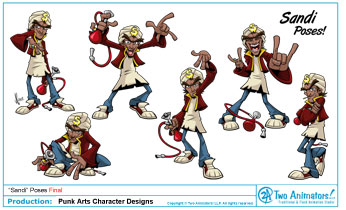 Above are the final ink & paints and below you can check out my rough sketches, all of which were done straight in Flash.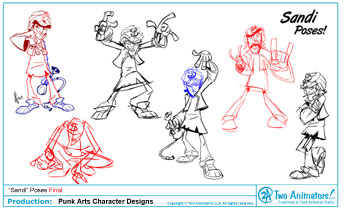 Below is Sarah's original sketch (on the left). As you can see, the client wanted to go for a more stylized version in the end, but she laid the ground work for me to get to the final design (on the right).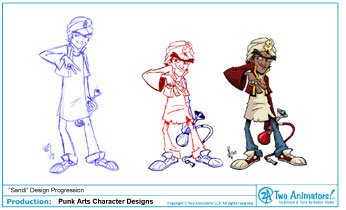 More designs to come...
Copyright © PunkArts