Here's the third and final character design we did for PunkArts. The hip-hopper named 12penny!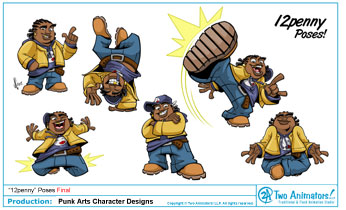 Above are the final ink & paints and below you can check out the rough sketches, which were done in Flash. I think of the three characters I had the most fun with this dude… especially the slide, kick, and upside down poses.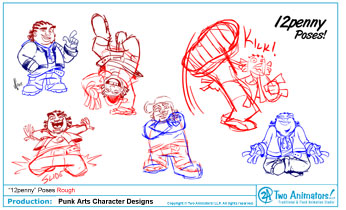 Below is the comparison sheet of Sarah's original sketch (on the left) to my final design (on the right). The client wanted more whacky proportions, but again, I was able to use her sketch as a starting point for my work.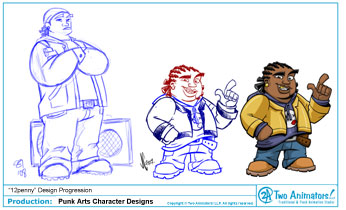 Finally, is the alternate hairstyle sheet. I always find it amusing to see this sort of stuff… what could have been his hairstyle had the client chosen differently.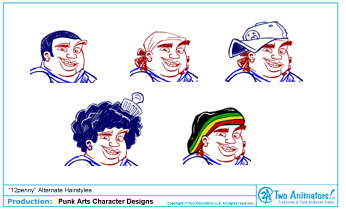 I'd say the correct choice was made in the end, although the afro IS pretty sweet!
Copyright © PunkArts