Here's the second in our series of character designs for PunkArts... the sweet rocker chick Flikka.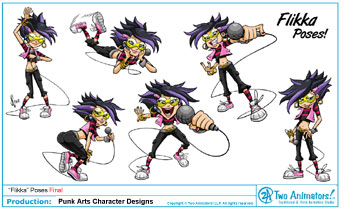 Above are the final ink & paints and below you can check out the rough sketches, which were done in Flash. I find that I'm really comfortable working with the brush tool directly in the program. You'll also notice the crazy colors in the sketches below... I find that switching up colors helps me if I feel like I've hit a wall creatively.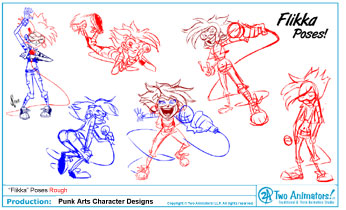 Last but not least is the comparison of Sarah's original sketches (on the left) to my finals (on the right). We basically mixed her two concepts with my style to get to the final design. Having the ability share concepts and bounce ideas off of each other is a great way to get the best possible design.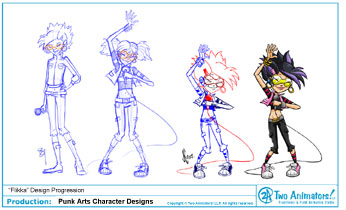 More designs to come...
Copyright © PunkArts