Following up on Mark's post from last week, where he showed off his Halloween character sketches, here are my versions of those same characters. These are the approved designs that you will see in 2A!'s newest batch of SweetIM animations!

When I received Mark's sketches with the notes to make the characters "cuter" I felt conflicted since I really liked his designs the way they were. They were a lovely mix of spooky and quirky, both things that I feel are very in the spirit of Halloween. So I did my best to keep as much of Mark's original design sense while redrawing the characters in my style. All in all, I think they turned out pretty nice!

Check out my approved Halloween character sketches below and let us know what you think! :)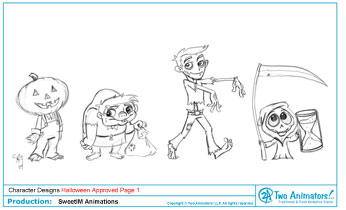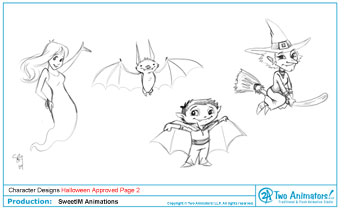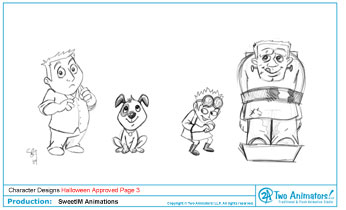 Copyright © SweetIM Technologies Ltd.