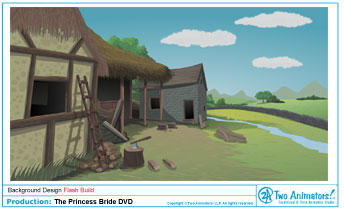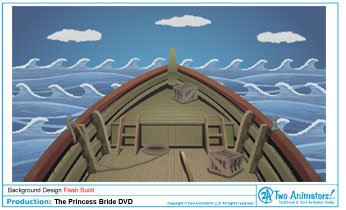 Above are some backgrounds 2A! designed for a game which was released on the 20th anniversary DVD for

The Princess Bride

. I was really happy with the way these turned out, especailly the cut-paper look of the waves in the second image. We love working on projects where we can play with developing different styles.

These backgrounds were designed and created entirely in Flash!
Copyright © Two Animators! LLP.