2A! recently had the opportunity to work on a project that really made us flex our design muscles. We had to get very conceptual and play with designs for all sorts of characters, buildings, environmental assets, etc. We really got to play with the core foundation of basic design, which is shape and form of an element. In this case we needed to push the designs further into a fantasy-styled world. This challenged us in many ways and allowed us to draw things we might otherwise never draw. Having said that, we enjoyed the exercise so much that we've decided to keep the momentum going with our own weekly post titled, Monday Morning Motivators!

The basic idea of

Monday Morning Motivators

is to pick a theme -- preferably something we normally wouldn't draw -- and spend the first hour of each week sketching. The sketches can be very loose or super tight, but the point is to work out the weekend stiffness and draw something new.

This week's theme... Axes!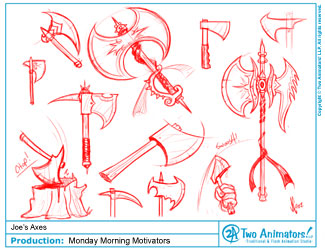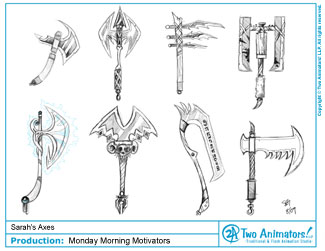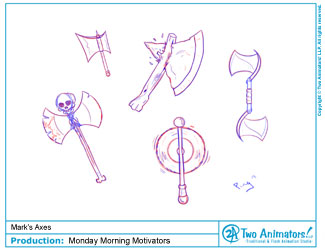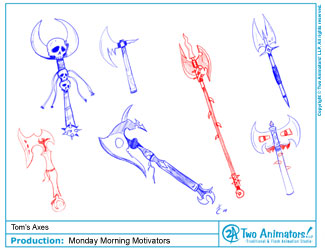 Copyright © Two Animators! LLP