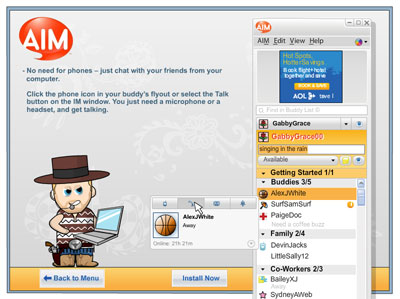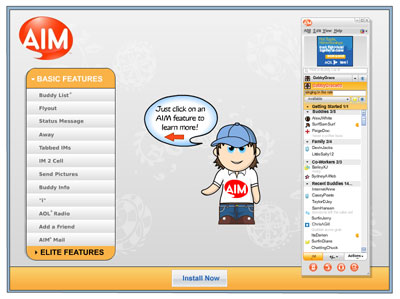 2A! helps introduce users to AIM 6.5!

We teamed up with Lucid Marketing last year to animate a Flash demo aimed at helping AOL get the word out about the new features included in their AIM 6.5 update. The demo included both the popular WeeMee and Meez brand characters.

2A! handled the design, programming, and animation -- including original WeeMee character animations -- for this fun and informative demo.
Copyright © AOL LLC.