When 2A! started production on the recently launched KidzChores.com, the first thing we wanted to nail down right away was the design for the avatars. These avatars needed to be easily customizable, iconic, and very friendly looking. We wanted the children who'd be visiting the website to feel connected to the image on the screen, with a style that they felt comfortable representing themselves with.

Below are some sketches I worked on to try and figure out what would work well for the "Little Girl" avatar.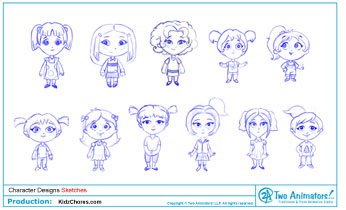 You can see how we picked bits and pieces from each design for the final. The one in the top right closely resembled where we took the final design.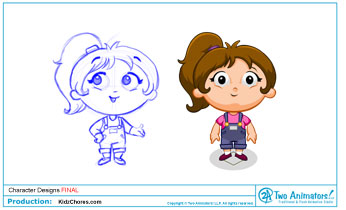 Be sure to visit KidzChores.com to make your own custom avatar. The Beta is running now, so if you register now you get a free 15 day trial. Enjoy!
Copyright © Kidz Chores, Inc.