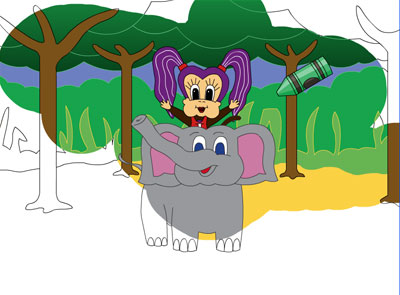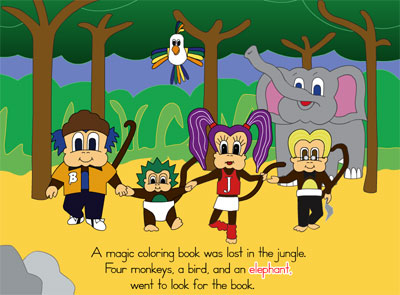 2A! takes a trip into the world of Beobi and the Magic Coloring Book!

When Beobi and his friends find a magical coloring book, they are transported inside and discover a wonderful world where they get to live and learn about each page's adventure. This fun and educational line of children's books was created by author Tricia Cohn, who asked 2A! to help bring them to life in a series of animated CD-ROMS back in 2005. Children get to use their mouse to color each page of the book, then watch as the scenes come to animated life!

2A! handled all the programming, UI design, and animation production for this fun CD-ROM series.

You can learn more about the book series and purchase the interactive CD-ROMS for your kids at: www.beobi.com
Copyright © B.O.B. Productions, Inc.