2A! helps teach kids about responsibility with the launch of KidzChores.com!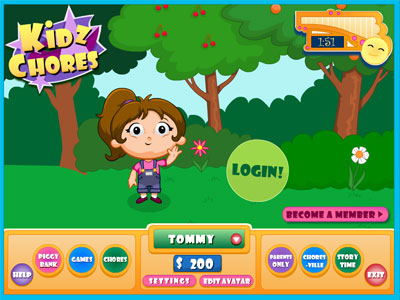 Kidz Chores is a brand new avatar game dedicated to teaching kids as young as 6 the importance of being responsible. Parents register their children for an account where they can play games, read stories, and set up "virtual chores" for them to perform. When the children perform a chore they earn coins for their piggy bank and can use those coins to purchase virtual goods, or they can print out a check and have their parents cash it in for real money! The Beta version of the site has officially launched, so go register for a FREE 15-day trial and start teaching your kids how to be responsible too!

2A! handled design and animation of all the front-end graphics as well as providing music and sound effects, while our partners at Say Design tackled the back-end programming.

Also, be sure to check out this cool story which ran on WPSD Channel 6 News!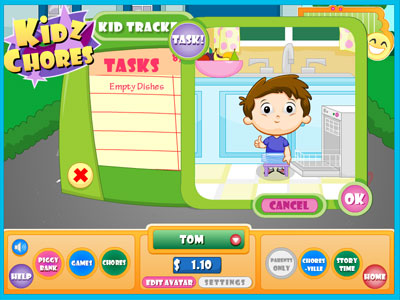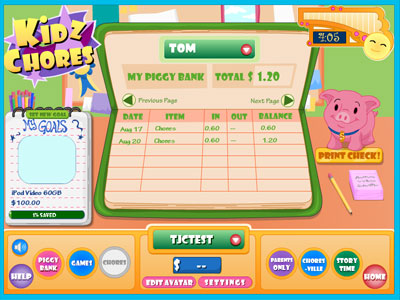 Copyright © Kidz Chores, Inc.