2A! visits Cory in the White House!

Last year our friends at Lucid Marketing asked us to help them create an interactive Flash game to help promote the release of Disney Channel's Cory in the House on DVD. The trivia game, which asks a collection of historical questions about the White House and includes fun images of the characters from the show, was used as part of an e-mail campaign.

2A! designed and programmed the game, designed the game's landing page, and even provided the music and sound effects. Check out some more screen shots below, then test your White House knowledge and play the game here!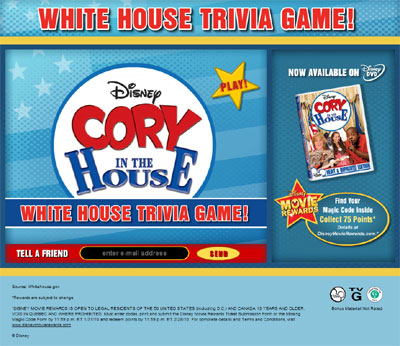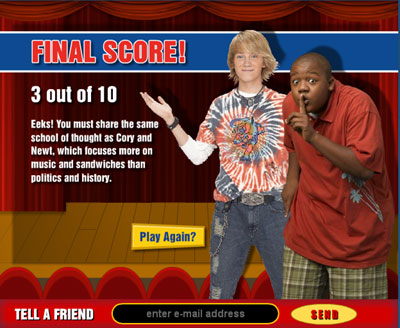 Copyright © Disney