Along with our work on The Poochinos animated short and Lost Episode, 2A! was also involved in developing an original comic book starring the gangster dogs! The comic was supposed to premier online then be printed and available for purchase through the Dog Mafia website, however as we've mentioned before, the client sadly put the project on hold for economic reasons. In any case, we are very proud of our work on the comic book and thought it'd be cool to share some of the pages with you.

The first issue was titled "Timeline" and revolved around the gang having only a short window of opportunity to tie up some loose ends (a.k.a. whack some mutts) before they started a moratorium on killing. Below are three pages of the Vinny and Dominick storyline, which was interspliced between Bully and Tony's scenes. Check them out and let us know what you think...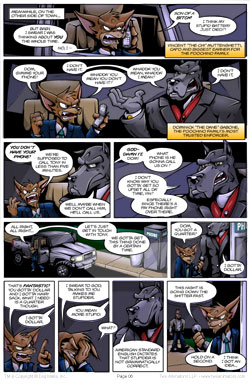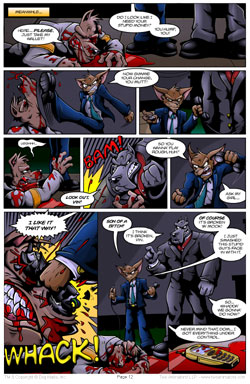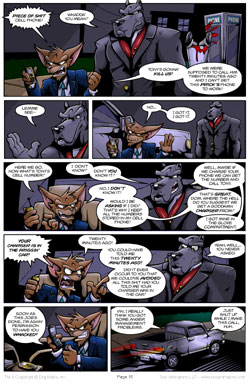 Written by: Gregg W. Boita
Art by: JoE C!
Colors by: Tom C!
Copyright © Dog Mafia, Inc.