We hope everyone had a great Halloween this past weekend!

While it may officially be November, we're still in a ghoulish mood and have decided to keep our Halloween sketches going for another week. So this week's theme is... Graves! Mwhahahahahahahahaha! ;)

Monday Morning Motivators are a chance for us to pick a theme -- preferably something we normally wouldn't draw -- and spend the first hour of each week sketching. The sketches can be very loose or super tight, but the point is to work out the weekend stiffness and draw something new.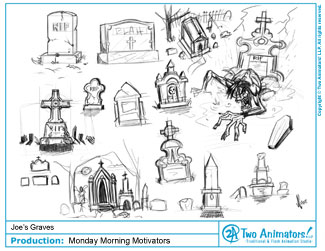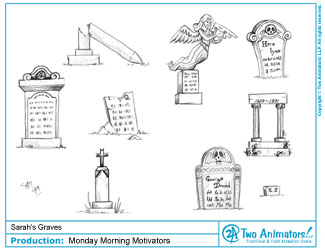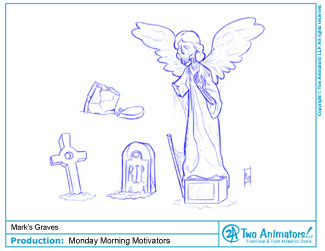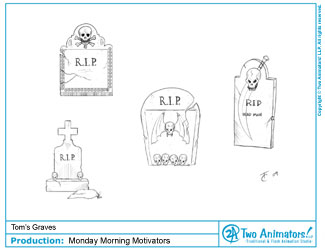 Copyright © Two Animators! LLP