Last week I posted some of the working pages from our first Poochinos Graphic novel. Those pages focused on Vinny and Dom's storyline, so I thought it would be fitting to show a bit of Bully and Tony's story this week. Below are pages one through four of the comic, which feature Bully "The Boss" Poochino and his right hand mutt, Tony "The Rott" DeBoneo, on route to finish up some last minute business.

Check out the following pages and let us know what you think. We'd love to revisit this comic one day as we had some really cool things in store for these characters. Also, don't forget to check out our work on The Poochinos animated short and Lost Episode for more K-9 mob action!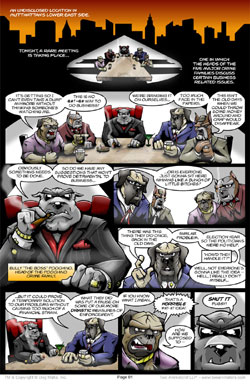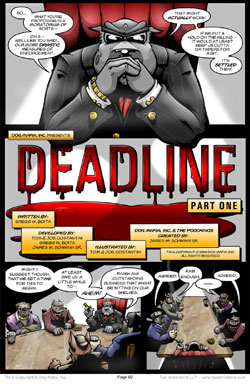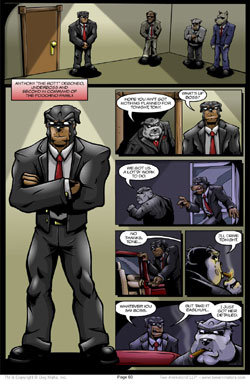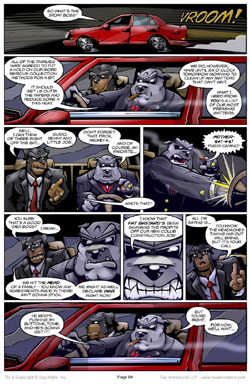 Written by: Gregg W. Boita
Art by: JoE C!
Colors by: Tom C!
Copyright © Dog Mafia, Inc.