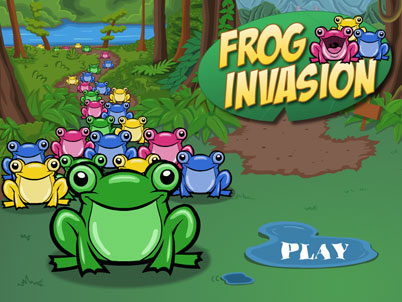 2A! prepares for the

Frog Invasion

!

Get your umbrellas ready, because it's raining adorable little frogs in this addictively fun Sifaka World game. Inspired by classic games like

Puyo Puyo

and

Tetris

, the object of

Frog Invasion

is to score as many points as possible by lining up frogs of the same color, thus clearing them from the game board and causing damage to your opponent. The last player standing wins, but be watchful, because your opponent has some sneaky tricks up their sleeve to throw off your game.

2A! designed and created all of the front-end visuals for

Frog Invasion

including the characters, animations, music and sound effects.

Be sure to head over to www.sifakaworld.com to test your game skills!
Copyright © Sifaka Productions, LLC