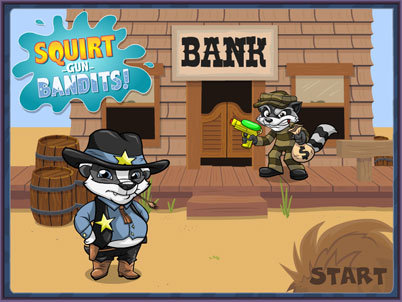 2A! rounds up some pesky varmints in Sifaka World's

Squirt Gun Bandits

game.

Grab your Sheriff's badge and get ready to lay down the law… It's your job as Sheriff to maintain peace and order in Sifaka World. Using your trusty squirt gun, spray the enemies as they appear on-screen, but be careful to dodge their attacks and not get soaked yourself. Complete all three levels without running out of water or drenching any innocent animals to save the day.

2A! designed and created all of the front-end visuals for

Squirt Gun Bandits

including the characters, animations, music and sound effects.

Be sure to head over to www.sifakaworld.com to test your squirtin' skills in this quick draw game! Good luck, partner!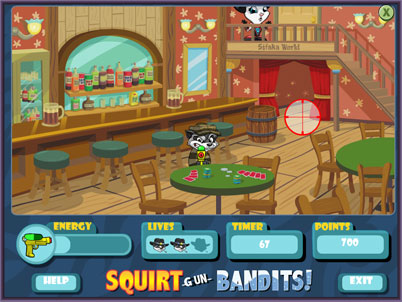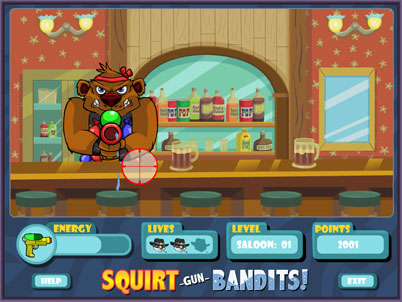 Copyright © Sifaka Productions, LLC