Last week I showed off our designs for the Pastry Chef from 2A!'s Bride and Groom Planner animation. This week I present his co-star, the lovely Florist!

The Florist was a more straightforward design to work on. We needed a cute yet sassy female lead to help our clueless Chef. I think we captured her attitude in the design well, and she comes across as knowledgeable without being annoying.

Background designs coming soon, so stay tuned!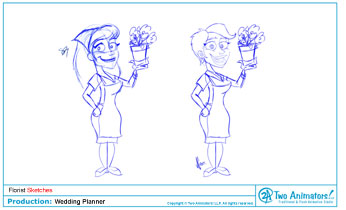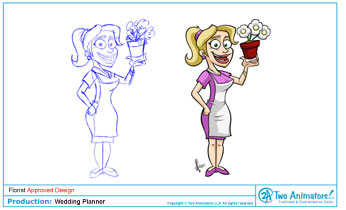 Copyright © Bride & Groom Planner