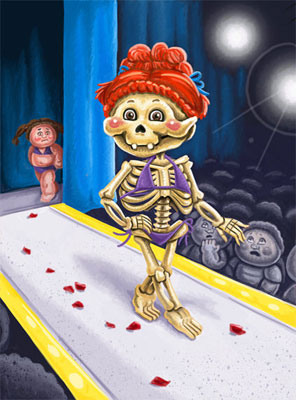 I recently did some work for the new Garbage Pail Kids Flashback Series. This painting was done for the "Where Are They Now" subset. The idea behind it was to get a look at what the Kids from the original 1980's series are up to now. Above is my final painting, with my concept sketch and printed card of Bony Joanie below. I figured with today's pressure to stay thin in the modeling world, she'd be a perfect fit. I've also included the original Bony Joanie card for comparison. I'll be posting more of my concept drawings in future posts, so be sure to check back!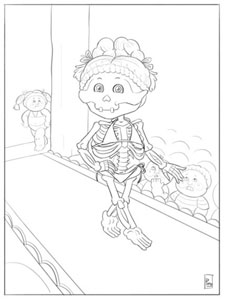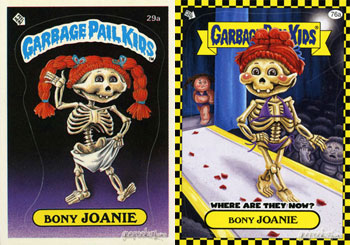 Card images are courtesy of geepeekay.com!
Copyright © The Topps Company Inc.