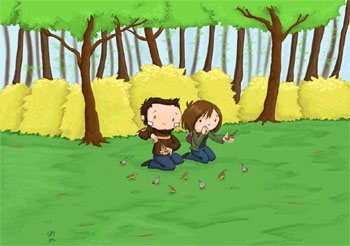 I'm sure you're all as happy to see winter go as I am, and there are so many things to look forward to in spring. So, of course, I was inspired to create a drawing about the fact that the first day of spring is tomorrow!

Sitting on fresh green grass, admiring the pretty yellow forsythia bushes and feeing the hungry chickadees and sparrows are the pastimes I felt worked for this year's piece. I wanted to play around with SketchBook Pro's coloring tools, so once I sketched out the line work I went straight into coloring. It was a fun challenge, and I look forward to practicing in this program more.

Just looking at this makes me wish it was tomorrow already, so I could jump on my bike and enjoy the weather! What things are you looking forward to most this spring?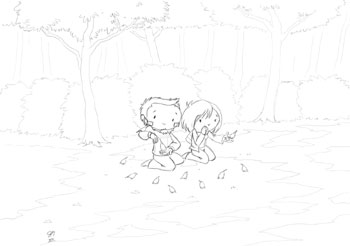 Copyright © Sarah Gencarelli