Since spring is right around the corner, I figured I'd better post our Christmas character designs before it was too late and all the snow had melted! :P

It was super fun to play with this batch of SweetIM designs, as Christmas characters are so widely portrayed. For example, I really enjoyed working on what the "sexy elf" would look like. As an artist I always like to see the sketches that helped form the final design, so I hope you enjoy seeing these as much as I enjoy sharing them!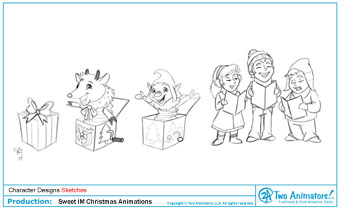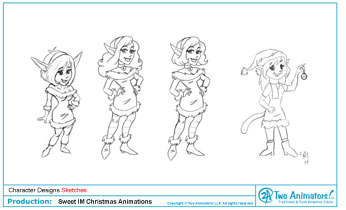 Copyright © SweetIM Technologies Ltd.