If that cup of coffee isn't enough to wake you up, then take a whiff of today's Monday Morning Motivators! This week's theme for the letter "F" was suggested by John McGinley over on our Facebook page. Thanks, John!

Next week is the letter "G," so anyone interested in making a suggestion can drop us a line here or on our Facebook page. Become a fan, suggest a theme, and if we dig it we'll draw it!

Now on with the sketches... "F" is for Feet!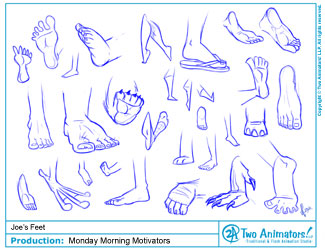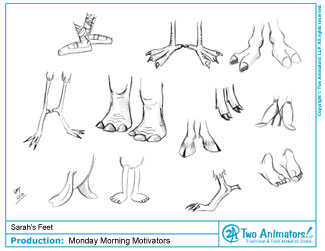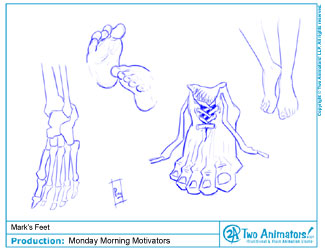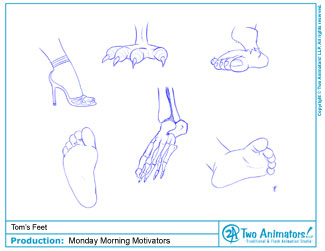 Copyright © Two Animators! LLP