Like the fresh smell after a summer's rain, here's another installment of Monday Morning Motivators! I hope everyone had a good weekend and a Happy Valentine's Day! This week's theme for the letter "E" was suggested by Arline Tancsak over on our Facebook page. Thanks for the suggestion, Arline! ;)

Next week is the letter "F," so anyone interested in making a suggestion can drop us a line here or on our Facebook page. Become a fan, suggest a theme, and if we dig it we'll draw it!

Now, on with the sketches... "E" is for Earthworms!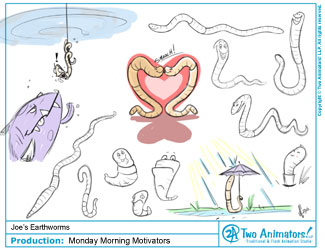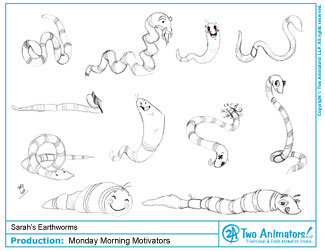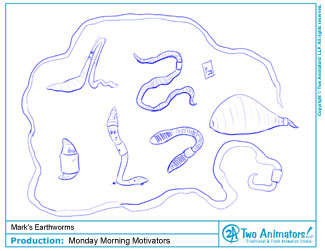 Copyright © Two Animators! LLP