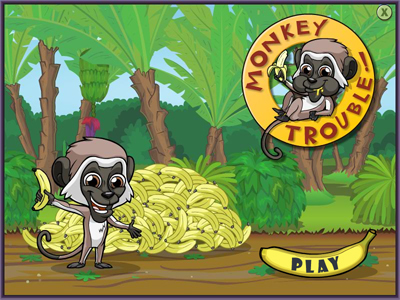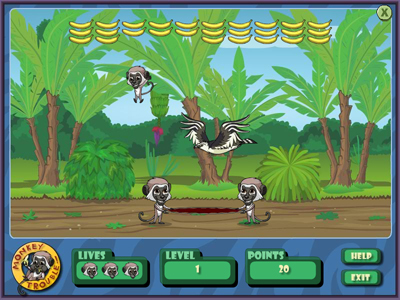 2A! goes bananas designing Monkey Trouble for Sifaka World!

Monkeys are always getting into trouble and that's no different in this fast-paced game based on the arcade classic,

Arkanoid

. Your job is to help a trio of Vervet Monkeys gather bananas with their new trampoline. Use the arrow keys to guide your monkeys back and forth and bounce your way to collecting all the bananas. Watch out for the Leopard, Eagle, and Snake though, as they'll scare your monkeys into dropping you.

2A! designed and created all of the front-end visuals for Monkey Trouble, as well as animating all of the characters and providing music and sound design for this fun take on a classic game.

Be sure to head over to www.sifakaworld.com to check it out!
Copyright © Sifaka Productions, LLC