I've been really getting into Eric Powell's The Goon comic book series lately, which is published by Dark Horse Comics. It's a really fun book about a couple of decent-hearted mobsters who have to protect their turf from the evil zombie priest and his legions of undead monsters. Whether the boys are fighting zombies, fish men or evil scientists, Eric Powell keeps the action coming with his clever writing and AMAZING artwork!

Needless to say I felt compelled to try and draw these guys myself. So here you have it! These are the inks... I'll be coloring the image to post in the coming weeks so keep an eye out! Drawn in Flash.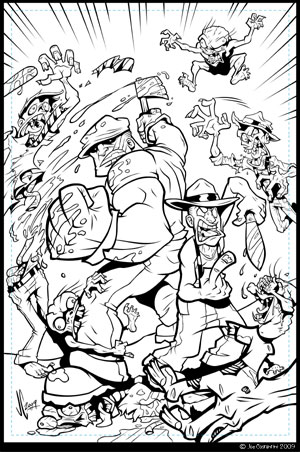 Illustration © Joe Costantini


The Goon

is Copyright © Eric Powell.