While putting together yesterday's post about our work on the Bang Zoom! Entertainment website, we came across these killer homepage sketches done by our talented pal, Marc Manalli.

Whenever we jump into a new design, whether for a character, background, etc., we always start with rough sketches or loose mock-ups. This allows us to get our ideas across to the client without spending too much time doing final clean-up illustrations. Marc's spaceport sketches below are a great example of how this works. The client was able to view the various design options, then cherry pick the aspects of each that he liked and wanted to use in the final.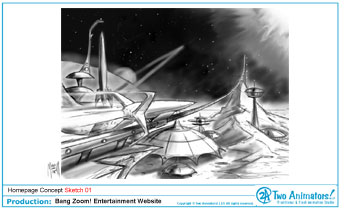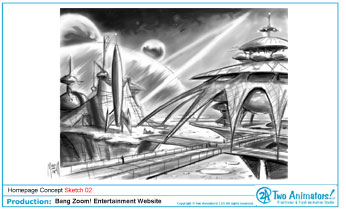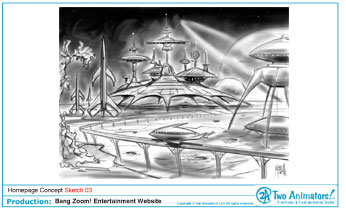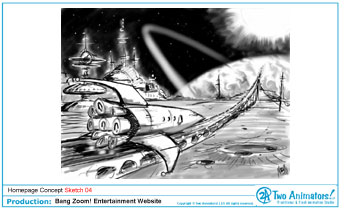 Copyright © Bang Zoom! Entertainment, Inc.