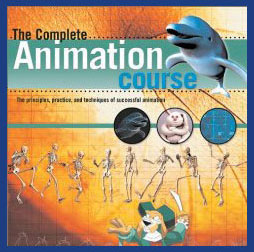 Want to learn more about animation?

Then be sure to check out The Complete Animation Course by Chris Patmore!

Originally released back in 2003,

The Complete Animation Course

is a great overview of the animation process from storytelling and basic animation principles to high-end techniques and programs. This book is a valuable resource for anyone interested in becoming an animator and a great source of reference for those interested in learning more about the overall process. Plus, it features artwork by 2A! along with many other talented industry professionals!



Copyright © Quatro Inc.