Last night the 2A! gang took a field trip into New York City to attend Drinking and Drawing hosted by Frederator Studios. The theme of the night was "Bikini Zombies" and we all were ready to make some art, crave some brains, and be the best zombie animators we could be.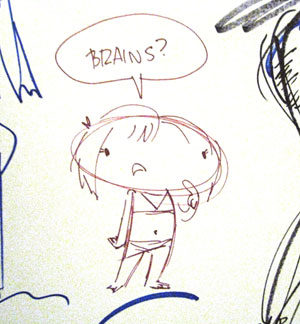 The event was extremely fun as we drank, drew and mingled with our fellow animators and artists. We each took turns drawing on the giant flip book and making our mark on the walls with our take on the theme. Above and below are my sketches.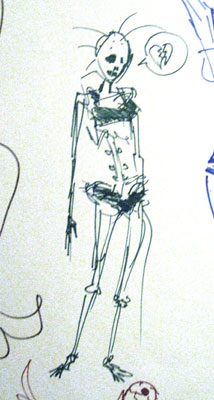 Here's Joe's zombie lady.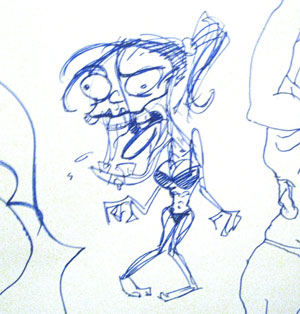 And last but not least, Mark's hot zombie chick.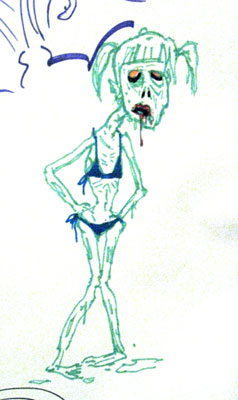 It was great going into the city to get our drawing groove on. Thanks again to Frederator for hosting and Carrie Miller who put it all together. We hope to do it again next time the event comes around and encourage you all to do the same!