Here's a look at a background 2A! created for The Poochinos animated short… which also happens to be my favorite from this production. It's one angle of the "pool hall" interior, which is used in the scene where Dominick has to pop a well-known television mobster.

First up, is the rough sketch that Joe drew while creating the Flash animatic.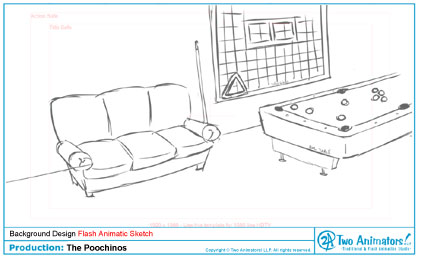 Next up, we handed off Joe's rough to Jimmy Nock who did a tighter pencil layout in Sketchbook Pro.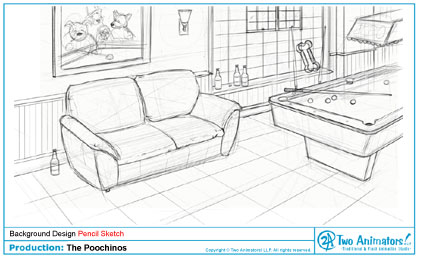 Last but not least, here is the final background painted in Photoshop by Jimmy Nock and Greg Kleid.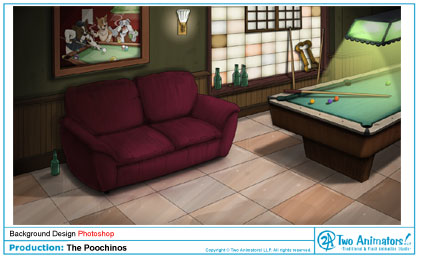 I'll be sharing more of these in future posts, so be sure to check back. In the meantime, you can also check out more Poochinos artwork and videos here!
Copyright © Dog Mafia, Inc.