This week, I thought I'd share some more of my concepts used for the recently released Garbage Pail Kids Flashback series. These are more "Where Are They Now" concepts, which give us a look at what the Kids from the original 1980's series are up to now. I included images of the original cards and my corresponding WATN concepts, and I'll be back soon with another batch!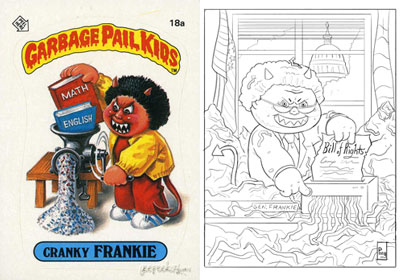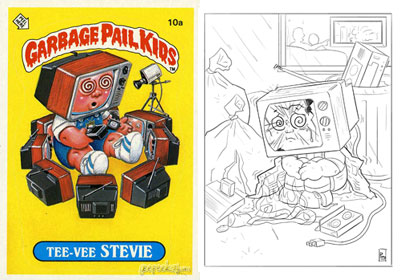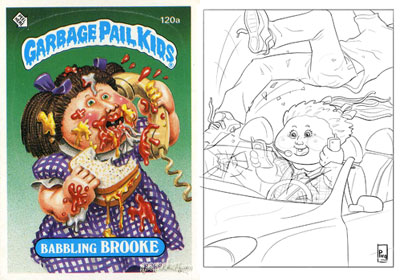 Card images are courtesy of geepeekay.com!
Copyright © The Topps Company Inc.