2A! introduces Fun Art Fridays!

So we've decided it would be cool to start something we'll be calling

Fun Art Fridays

. Basically that means every Friday the gang will be posting some of our own personal art, which can be fan art, concept art, sketches, doodles, scribbles, sneezes, whatever. It's basically an excuse to show off some of the art we create that's not necessarily "studio" work.

So with that said... here's the first post. A sketch of Wolverine I did in anticipation of the new movie's released. Drawn in Flash, in about 30 minutes. Hope you like!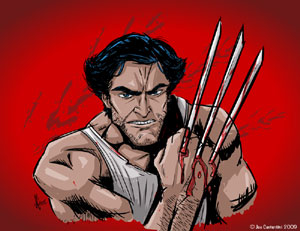 Illustration © Joe Costantini