The Wild West can be a dangerous place, so you better make sure that you can handle a squirt gun better than the outlaws can! Here is the first in a series of background designs 2A! created for the Squirt Gun Bandits game. This is the level one "Street" scene…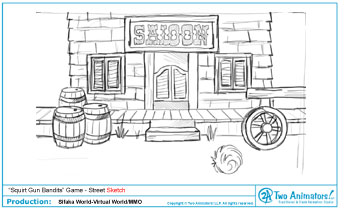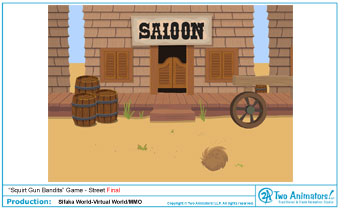 This background was designed to allow the villains to walk from side to side across the screen, along with multiple objects for them to hide behind and jump out from. All the architecture and landscape were drawn through, which means every element is complete. This allows the freestanding background elements to be arranged to add complexity to the game play for additional levels. Creating things this way allows for more variation while keeping the game's budget in check.
Check out the image below to see how we broke this background's pieces apart...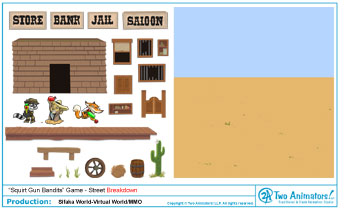 Copyright © Sifaka Productions, LLC