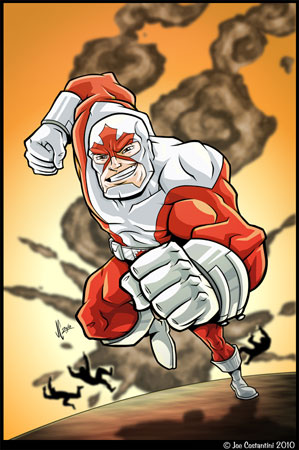 I was recently asked if I would try my hand at drawing Captain Canuck for a contest that TheAmbushBug is throwing over on Deviant Art. It looked like fun and I really dig what he's trying to do -- supporting an artist and his original comic book creation -- so I had to give it a shot!

Anyway, here's my entry... Above is the final colored image and below are my inks, drawn in Flash, and my original concept sketch scribbled on paper. Hope you like them!

To learn more about

Captain Canuck

, his creator Richard Comely, and the art contest -- which runs through August 15th 2010 -- head over to TheAmbushBug's DA page. And don't forget to try your hand at drawing

Captain Canuck

too! There are cash prizes! ;)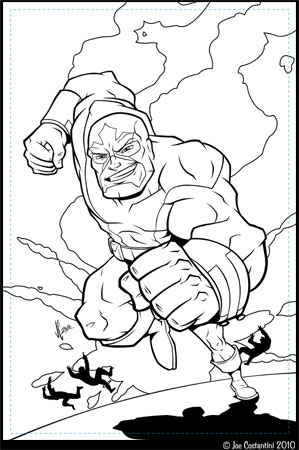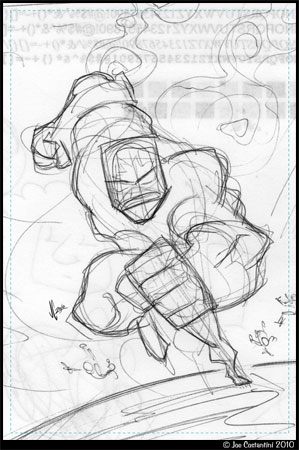 Illustration © Joe Costantini
Captain Canuck is Copyright © Richard Comely.