Following up on last week's post showing the Tuffy's Tavern Exterior background 2A! created for Sifaka World, this week I'll share the tavern interior.

Tuffy is one lucky wolverine to operate such a place! Just look at this cool tavern brimming with barrels of his delicious root beer, seats to play cards with your friends, a piano on stage for some tunes, and a spacious upstairs in case you need to stay the night. We wanted to convey a much warmer, more welcoming Western-styled saloon for this background. I think it worked out well!

Head over to SifakaWorld.com for some refreshments and live entertainment!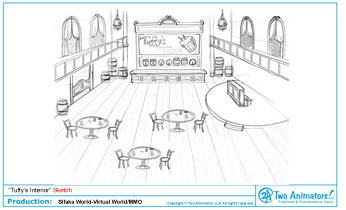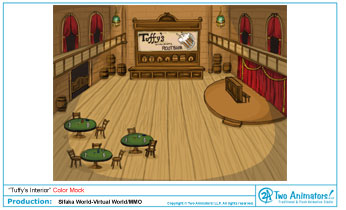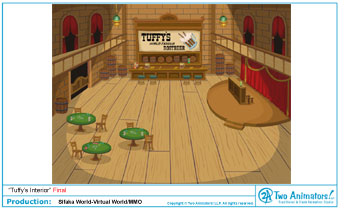 Copyright © Sifaka Productions, LLC