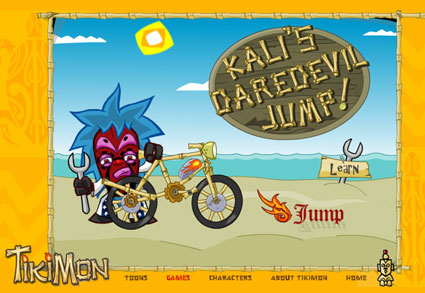 2A! takes a ride on the wild side with

Kali's Daredevil Jump

!

I've already posted about two of the games we worked on for TikiMon Island, Surf Daddy Tiki and Tiki Idol, so today's post highlights the final game in the trilogy,

Kali's Daredevil Jump

.

Armed with only a motorcycle made of bamboo and a complete disregard for safety, your job is to guide Kali as he takes a death-defying leap across a pier full of obstacles. Players use the arrow keys to control Kali's speed and distance as he jumps over statues, barrels, and even a shark tank. Be sure to hit the brakes before you go over the edge of the pier though, otherwise you'll end up in traction!

2A! designed and created all of the front-end visuals for

Kali's Daredevil Jump

, as well as providing all of the Flash animation for the website, games, and web-premier cartoon!

Ride on over to www.tikimonisland.com to test your dare-deviling skills!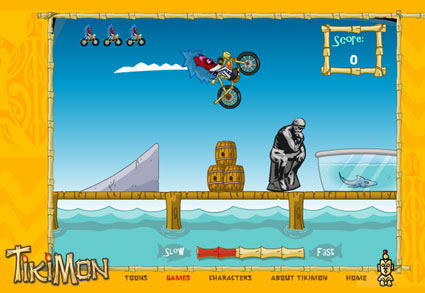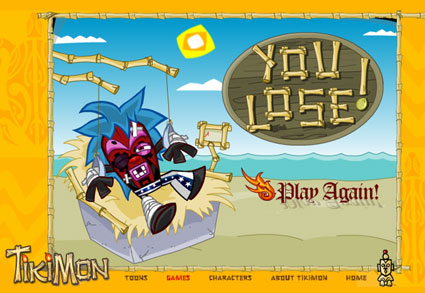 Copyright © Mezco Toyz, LLC