Happy New Year everyone! Hope you all had a great holiday season and are ready to rock 2010!

During our usual morning chat today, Tom asked the question, "What happened to the 2010 we saw on TV and in the movies?" I can remember thinking how we'd all be riding in hovercrafts by now, but alas, we haven't progressed that far yet. In any case, we thought it would be cool to use today's Monday Morning Motivators to explore some of the things we might have in the distant future.

First up are my sketches of a flying car, futuristic shoe, floating chair, and city buildings.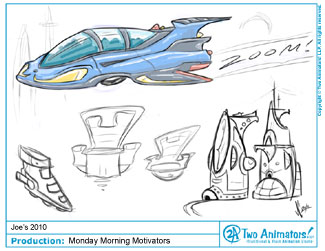 Next, we have Sarah's human transporters. Beam me up Scotty!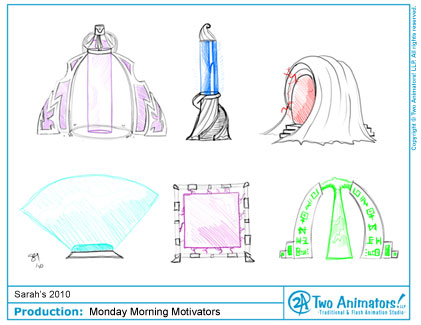 Here are Mark's hover car and electric pants... hopefully you won't run out of batteries while wearing them. :P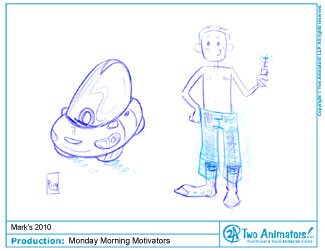 Finally, we have Tom's 50's inspired spaceships and ray gun!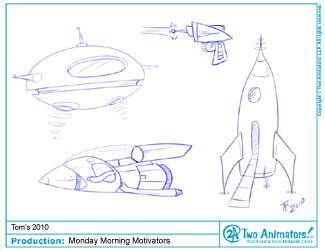 Copyright © Two Animators! LLP