Reach for the sky, cuz this here's a stick up!

That's right, it's Monday Morning Motivators time again! This is our weekly exercise where we pick a theme and spend the first hour of each week sketching. The sketches can be very loose or super tight, but the point is to work out the weekend stiffness and draw something new.

This week's theme is… Guns!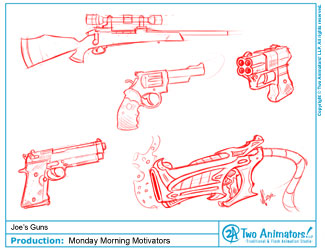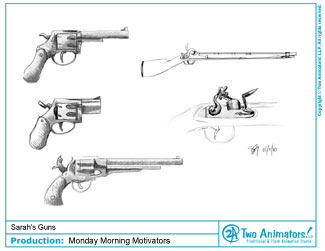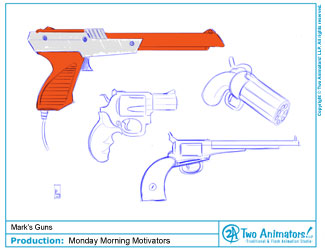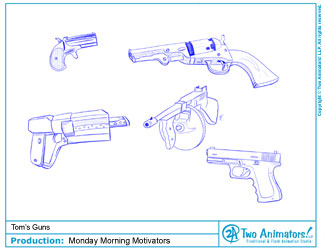 Copyright © Two Animators! LLP