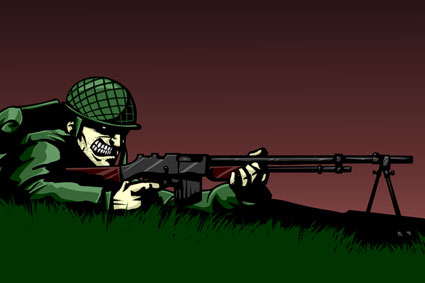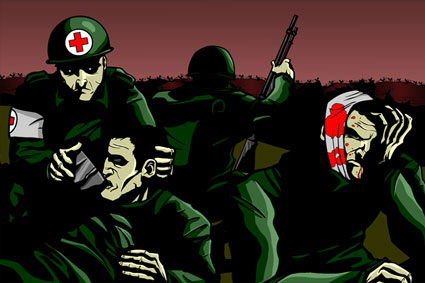 2A! storms "The Gates of Delirium" for the rock group Yes!

That's right… we rocked the battlefield with our animated music video for Yes' hit song, "The Gates of Delirium." The 3-minute Flash animation was used as a segment of the full video -- which is over 20 minutes long and includes footage of the band playing live -- and was included in the 2004 release of Yes'

Symphonic Live DVD

.

2A! had a blast developing the concept from designs to storyboards and through to the final animation. Not only was this our first music video animation, but it was also our first team-up with Camp Chaos, who subsequently asked us to work on numerous other projects with them including their hit television series VH1's ILL-ustrated and Meat Loaf's "The Monster Is Loose" concert video!

You can check out our Rock Reel to see select clips from the video!
Copyright © Yes