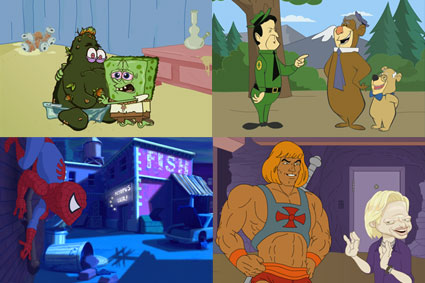 2A! made its television series debut with our work on

VH1's ILL-ustrated

!

The series, which was the brainchild of creator Bob Cesca, was a variety show which spoofed all things entertainment. From movie stars, musicians and other pop culture icons to politicians and long-dead historical figures, no one was safe from the twisted wit of this hilarious sketch comedy.

2A! was proud to team up with Camp Chaos for both seasons of this Flash show, which originally aired on VH1 in 2003 and 2004, and then later on MTV2. We had a blast animating such classic skits as: Yogi Bush, He-Man's Queer Eye Makeover, Spider-Eminem, Michael Jackson's Indestructible, Violence The Movie, Shpank The Ugliest Monkey, Nascar Anime, SpongeBong HempPants, and many more!
"Two Animators! produced some of the most brilliant shorts from

ILL-ustrated

, including the character animation on the infamous SpongeBong sketches. Whenever we had an especially tricky or complex short to animate for the show, we always looked to them to make it great."



Bob Cesca




Creator / Executive Producer




VH1's ILL-ustrated
Below are some more screen shots from episodes we animated. You can also check out our YouTube channel to watch select sketches from the show.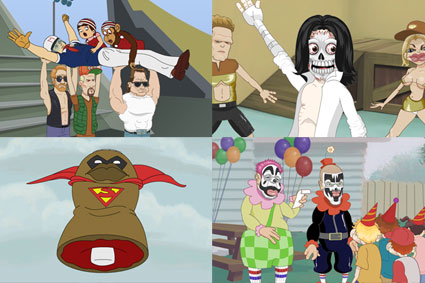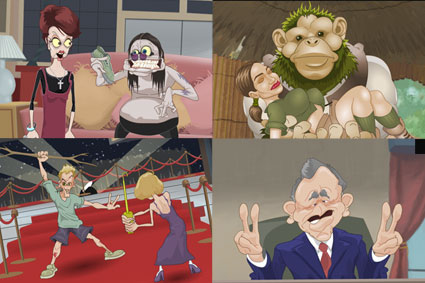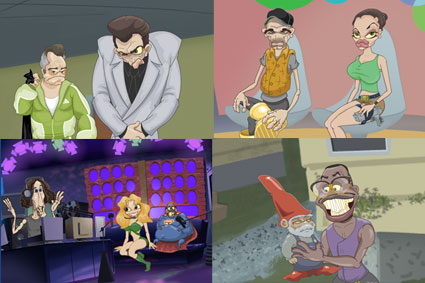 Copyright © MTV Networks