One of 2A!'s most popular pieces is The Poochinos animated short. We're constantly getting requests and inquiries about more episodes. While the client sadly had to put the project on hold for economic reasons, we do have some never before seen Poochinos work that we hope can satisfy fans!

First up is the above video. Very much a "work in progress," the video is made up of a little bit animatic and a little bit rough animation. It would have been the opening segment of episode two, starring Tony, Vinny and Dom.

Next, we have the final background paints for the "under the bridge" establishing shot (below). The rough layout was done by Jimmy Nock, with final paints by Greg Kleid.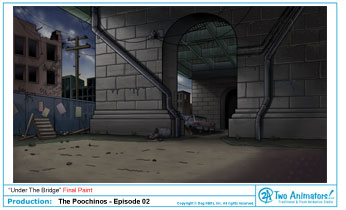 Below are Greg's awesome renderings of both Vinny and Dom's cars. I especially love the blood splatter on Vinny's back window… just great!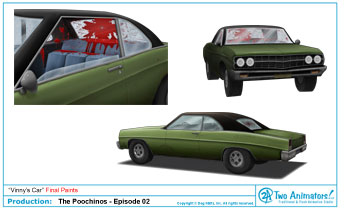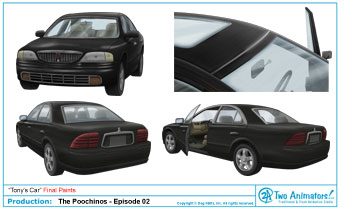 Finally, here are two more rough pencil layouts by Jimmy Nock.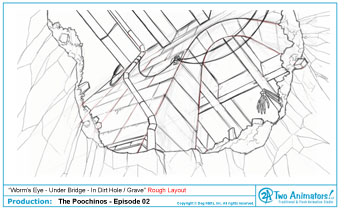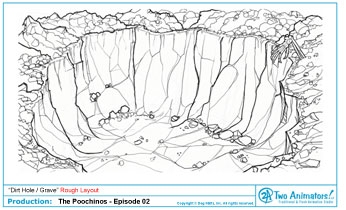 Hopefully we'll get to revisit this episode at some point in the future. I can't guarantee it will happen, but if it does the final product will be tight!
Copyright © Dog Mafia, Inc.