2A! goes full-on hipster in Season 2, Episode 3 of
Emo Dad
!
In this third episode, Chris embraces his new hipster identity in order to get closer to Jessica. Meanwhile, David continues to struggle over his feelings for his ex-wife, and Kyle promises to cheer Jasmine up even though he never wants to see her happy.
You can binge-watch all 6 episodes of Season 2 at
Fullscreen.com
, or watch them one episode at a time (bi-weekly schedule) on the Fine Bros. YouTube channel.
2A! designed and animated the series, which was created by the Fine Brothers.
Also, catch up on Season 1 here
.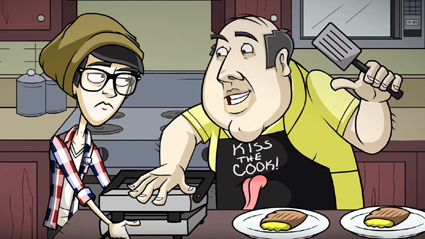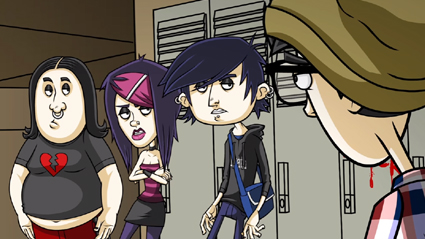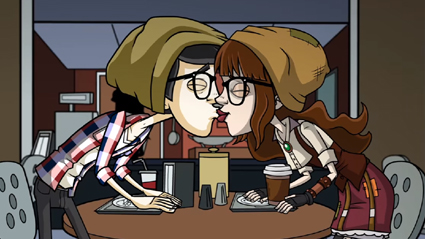 Copyright © Fine Brothers Entertainment and Fullscreen