Yep, it's that time of year again... flu season. =(

Just thought I'd share some fun character sketches we recently did. They're for an educational animation we're working on about how the flu spreads.

Remember to cover your mouth when you sneeze or cough, and most importantly, keep your hands clean by washing them often.

Good luck this flu season!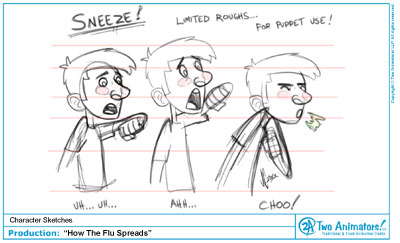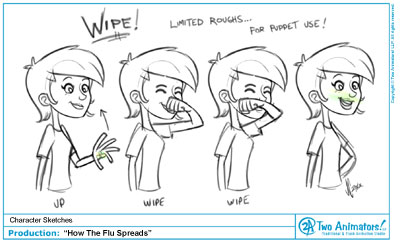 Copyright © Two Animators! LLP