There's no better compliment than having a beautiful girl tell you "you're a knockout!" Of course, the fact that she could actually knock you out might be a bit intimidating, but who cares… it's the thought that counts.

Here's the first in an all new batch of "flirty" SweetIM animations. Enjoy!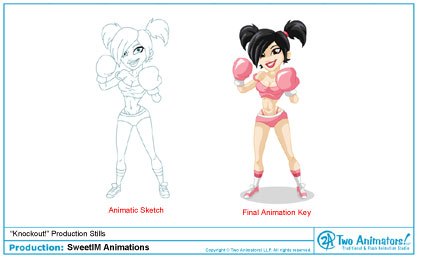 Copyright © SweetIM Technologies Ltd.